B Dolan has beeninvolved in Providence longer then you have thought rap music was a good career choice.  He helped spearhead the consumer awareness website known as Knowmore.org with Sage Francis, and now gets to tell 401hiphop.com all about his upcoming album with Alias, and how the whole thing came to be.
H.W. For the few that might not know you, who are you and when did you get involved with hip hop, how long have you been in the scene.

BD – Who am I?  B. Dolan. The lost fourth Fat Boy.  I was keygrip #4 on Style Wars.  You might remember me from the craft services table.  I'm the one that showed Lil' Fame where to find the banana cream crumble.  The one that blew up the bathroom before Buckshot went in it.  I ghost wrote KRS' Gospel of Hip Hop and Nas' verse on 'Oochie Wally'.  I am before before.
H.W. -  You are signed to Strange Famous Records, how did that come about?
BD – I met Sage Francis at the Providence Poetry Slam in 2002, after moving back to Providence from New York.  Through slam we ended up being around each other for a few years after that, and eventually a kind of mutual respect  and friendship grew between us.  Sage had always maintained SFR as a kind of personal indie label to release his 'Sick of…' series, but in 2006 he decided to turn it into a more formal kind of record label. I was one of the people he talked to at that time about releasing an album, and things sort of followed and grew from there.

H.W. -  You are involved with a consumer resource site known as Knowmore.org, for those that dont know, what is the goal of the site?
BD – Knowmore.org was created with the aim of informing consumers about the people and practices they support when they buy.  Every time you spend your money on a product, you send a message of support to the company you bought it from.  "I approve of what you're doing.  Whatever you did to make this item, or to get it at this price… keep doin' it.  You've earned my business."  And the fact is, a lot of us don't realize the kind of action we're enabling when we do that blindly.
So with Knowmore.org, you go to the website, enter the name of any brand, product, or company, and get taken to a page that shows you the history and info behind what you buy.  We rate companies from good to bad in the categories of workers' rights, human rights, environmental concerns, business ethics, and political influence.  So Knowmore.org is just about helping people raise their own awareness about the issues their money connects them to every day.
H.W. -  How has knowmore.org grown since its inception? How are you trying to improve upon the site?

BD – The number of companies we've been able to cover has grown massively.  We literally started this database with one company profile, and have grown it to cover hundreds and hundreds of companies and thousands of consumer brands.
We've also gained a huge readership, and are read by tens of thousands of people per month.  With articles like our expose on American Apparel, we've earned people's trust and some journalistic credibility, and I think that's gone a long way too.  The main way we're trying to improve the site this year is to get it closer to the point of sale by creating a smart phone App before the year's out.  That way you can stand in the store with your phone and find out in the instant you have a question about a product.

H.W. -  The name of your first record on Strange Famous was "The Failure" what was your approach heading into the creation of that record and why did you name it that?

BD – My approach heading into the creation of that record was seriously this:  "If I die and only get to make one record, this has to contain my raw unfiltered self."  So that's what that album is about, and it's a very unique kind of album that's probably not for everyone.  A lot of folks have heard it and become rabid fans, and probably an equal number have been like 'ehhh I don't get it.' … which is fine by me.
It's just an album that was made with no consideration towards audience, or commercial success, or anything.  Like I said it's just the raw brain-download.  I was and still am really proud of it, and it represents about 8 years of work, all told.   It's my hope that as my career progresses, more people backtrack and hear that album from different perspectives.  I think some of the best and most important writing I've ever done is on that record.  I called it 'The Failure' because… it turns out I failed to die after I made it.  And now I'm stuck with this albatross avante-garde shit in my catalogue forever.  Nah.  Life is the trying.  Death is The Failure.  Both are necessary, I think.


H.W. -  Do you have any previous releases before "The Failure"?

BD – Just a whole lot of messy demos that I pray remain buried.


H.W. -  Your upcoming album is called "Fallen House, Sunken CIty" whats the story behind that title?

BD – It's a long story, actually.  I was thinking about morbidly obese people.  The kind that you have to knock down a wall of their house to get them out.  I was thinking about morbidly obese people and Atlantis.  Lost people and lost civilizations.


H.W. -  Alias (from Anticon fame) handles all of the production on your upcoming project, how did this relationship form? And how has it grown since this project?

BD – I met Alias in 2006 on Sage's Human the Death Dance Tour, and we immediately hit it off.  I had to drive him somewhere in my car and I was listening to a song called "The Four Horsemen" by the group Aphrodite's Child.  Alias' eyes lit up when he heard the song and the rest was history.
I felt significantly intimidated when we started making this album, and like i'd have to grow as an emcee to fill the shoes of Alias' production.  Which is what attracted me to the project in the first place.  So, there was growth there.  There was friendship growth with one of my favorite people.  There were cancerous growths in my stomach and throat.  There was growth and growth and growth.
H.W. -  This project is more of a rap album then your previous album, is there anything you are trying to accomplish with this album that you didnt with "The Failure"?
BD – I'm trying to get PAID, motherfucker!  No one ever bought a swimming pool off their clown paint protest poems!  I'm getting old.  Too many Evel Knievel jumps off stages.  Now I want a hot tub to soak my bones in.  I heard there was money in rap.  I'm just trying to invent a dance or sumn.

H.W. -  How did the Bombzo character come to exist?
BD – Speak of him and he appears.  I'd been working as an activist, and performing political poems and raps, since 1999.  Writing them since way before that.  I was watching the start of the Iraq war on TV, as the first bombs were falling on Baghdad, and thinking two thoughts to myself simultaneously.
1.) I should never get onstage again unless I'm wearing clown makeup.  The shit I've been doing is a joke, and doesn't effect anything.
2.) "Bombs away"
That's how 'Bombzo Way' was born.

H.W. -  What do you feel is your biggest accomplishment to date?

BD – I dunno man.  I don't spend much time thinking about accomplishments.  I keep undertaking ambitious things, then feeling a brief sense of accomplishment when they're finished, then getting antsy and moving on.  I guess I try not to rate them or cherish or celebrate them for too long, because who gives a shit.  I feel like I'm as good as what I'm working on today, generally.

H.W. -  Best show you have ever performed at? Funniest moment at a show?

BD – Well, there's been a lot of great shows, and a lot of really wild moments…
The most recent was the Strange Famous Showcase at Jerky's this past November.  That show was really incredible start to finish, and the crowd was wild and unpredictable and weird all night long.  That was the only show I think I've ever been to where the crowd did not move from the time the first opener went on until the headliner got off.
We just went straight through our sets with no breaks in between, and nobody moved the whole time.  That was pretty incredible.  In the middle of that show, an old friend of Sage's showed up for a fairly hilarious incident.  Details are on the youtubes. (ed note: Peep the youtube video right below):
H.W. -  Ok now for something else: if not for music, what would you be doing?
BD – Landscaping.  I liked that job.  I'd be in better physical condition.  Spend time in the sun.  Work with my hands.
H.W. -  Now for something rediculous: Penguins or Pandas?
BD – Penguins depress the shit out of me.  And Pandas are kinda depressing too because they're almost extinct.  I don't wanna see either of those animals because they're a drag.
Jellyfish baby.  All day.
H.W. – Thank you for your time, any closing comments?
BD -  www.FallenHouse.com is the place to get all updates on upcoming shows and the new album, which drops on March 2nd.  I'm currently working out details for a record release party at Jerky's for Feb. 27th, with some real crazy surprises lined up.  Hopefully the RI hip hop community will be in effect that night, because we plan to make it one for the books.
Shoutout to Mr. Mortal, Chachi, and the whole Elevation massive.  four oh won, fuh eva.
check out the promo video for Fallen House, Sunken City right below: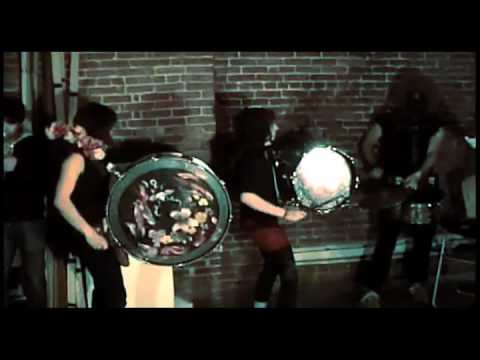 Tags: B. Dolan